Have you been looking for a way to reduce the build-up of dirt, debris, and dust left on your factory floor from the tires and wheels of vehicles?
With strategic placement of ProfilGate throughout your building, up to 90% of dirt build up can be captured by the ProfilGate Product!
What is ProfilGate and how does it work?
ProfilGate® is the perfect solution for the reduction of dirt, being transported into your facility by vehicles & or people. This innovative system cleans tires, casters & wheels as well as shoe soles, purely mechanically while driving or walking over. The patented brush strips actively work due to their inherent tension & angled bristle position. ProfilGate® (Profile-gate) works 24 hours a day, every day without the requirement for any energy supply.
The ProfilGate cleaning system is placed at the entrances of your production facility or property with means to reduce the contamination of production spaces, mainly brought in from the outside. Through innovative brush-strip technology, designed to operate at maximum efficiency when cleaning objects, the ProfilGate mats can clean anything from as large as a forklift, to workers walking in from outside a facility, bringing in dirt and debris from the outside, potentially contaminating production and workspaces. Profilegate offer three installation options; in-floor, above floor and semi in-floor.
So if your business could benefit from Improved Hygene, Fewer Customer Complaints & a reduction in Cleaning Costs, call us today as we are an authorised supplier of the ProfilGate® (Profile-gate) System here in Australia.
ProfileGate have created an app so you can experience Clean Factory interactively: click here.
In-floor
Above-floor
An elegant solution to a major problem
The ProfilGate provides multiple benefits to users, from general cleanliness to reducing the overall costs of maintenance. The ProfileGate has 6 specific benefits for users:
1. Technical cleanliness
Indoor cleanliness is noticeable to all that walk into your facility or property, from the main entrance to the very inner-rooms, technical cleanliness will be abundant to all who visit.
2. Improved hygiene
The hygienic areas of your facility will never be cleaner, with the integration of both active cleaning and disinfection in the same product.
3. Fewer customer complaints
Due to ProfilGates ability to reduce the contamination of your facility, customer complaints related to any issues with product cleanliness or quality can significantly reduce.
4. Reduced cleaning costs
Through the ProfilGates ability to reduce the build-up of dirt and debris, the time and money spent on cleaning can be reduced.
5. Avoid refurbishment costs
ProfilGates cleaning acumen allows you to extend the life of any flooring covered in an epoxy coating or industrial resin, due to the lack of dirt left on wheels, which can cause scratching and damage to the floor.
6. Employee health and safety
Improved floor cleanliness and working environment will improve the quality of your employee's workplace significantly. The ProfilGate system will also reduce the likelihood of wheel sliding from forklifts.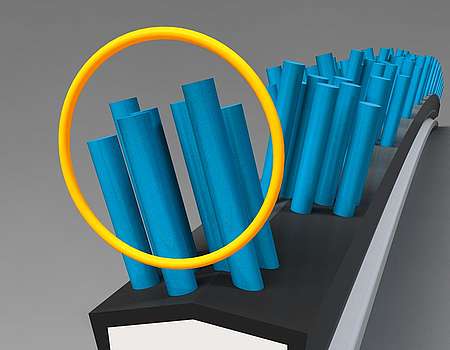 Bristles
The ProfilGate mat bristles are patented, designed with a deliberate angled position, to enable maximum cleaning effect.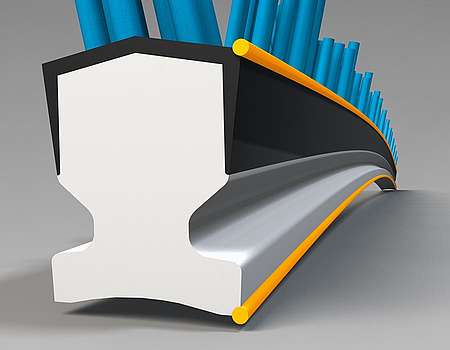 Shape
The ProfilGate mat has a shape designed to vibrate when experiencing movement.
---
Where do we come in?
Jade Engineering are distributors of the innovative ProfilGate System and can assist in the implementation of this product in your newest or first production facility or warehouse. With our relationship first attitude, we ensure that your project runs smoothly from start to finish, and go above and beyond to ensure that the best possible outcome is reached!
---
Check out Profilgate in Action!
Coca Cola
Contitech
---
Where can the ProfilGate be used?
The ProfilGate is suitable for a wide variety of industries and products and services, useful in both wet and dry conditions. Suitable for automotive, medical, packaging, chemical, pharma, electronics and engineering, food and beverage industries.
Wet
One of the ProfilGate products suited to wet conditions is the ProfilGate i45 Aqua, seen below in use. This system is great for a variety of food industries including fish, dairy and meat.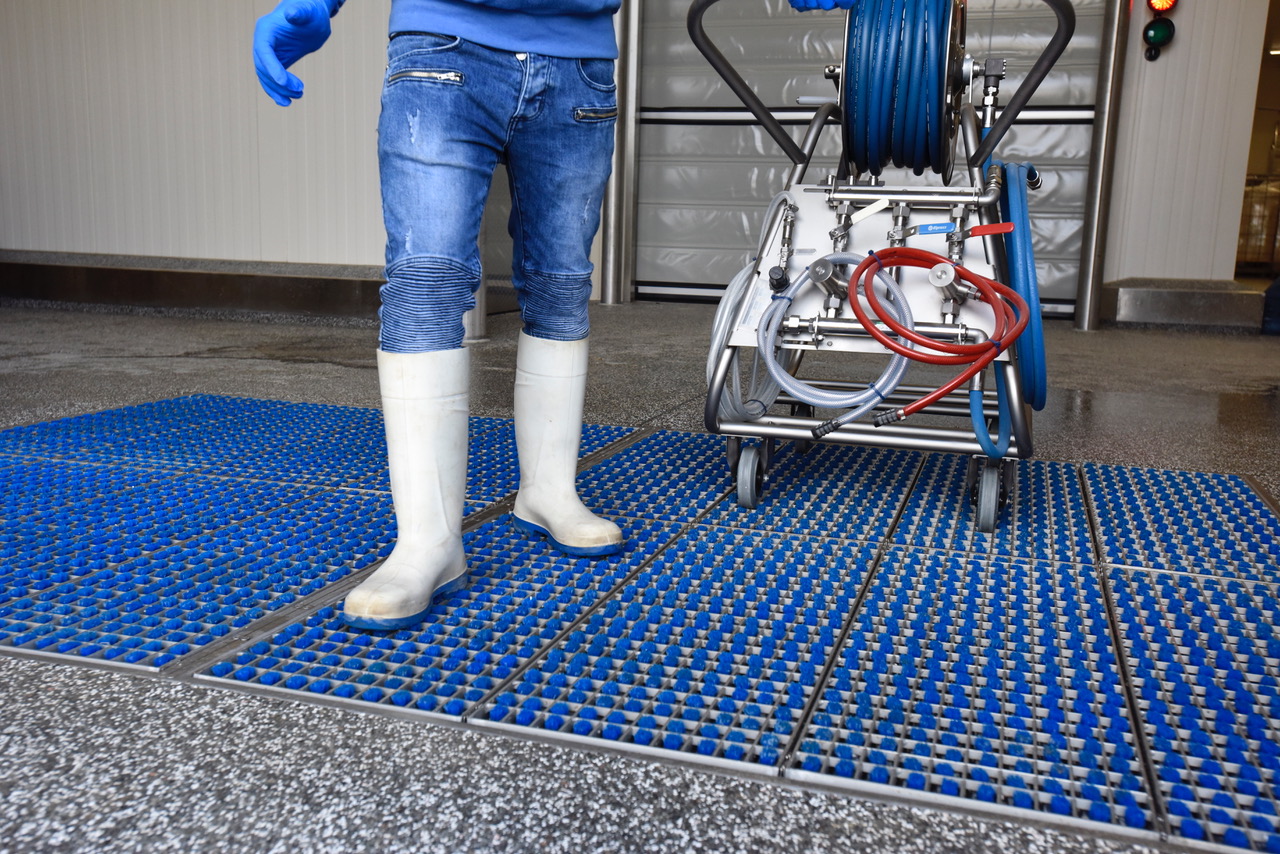 Dry
A ProfilGate product suited to dry conditions is the ProfilGate b45, as seen in use below for a Bakery.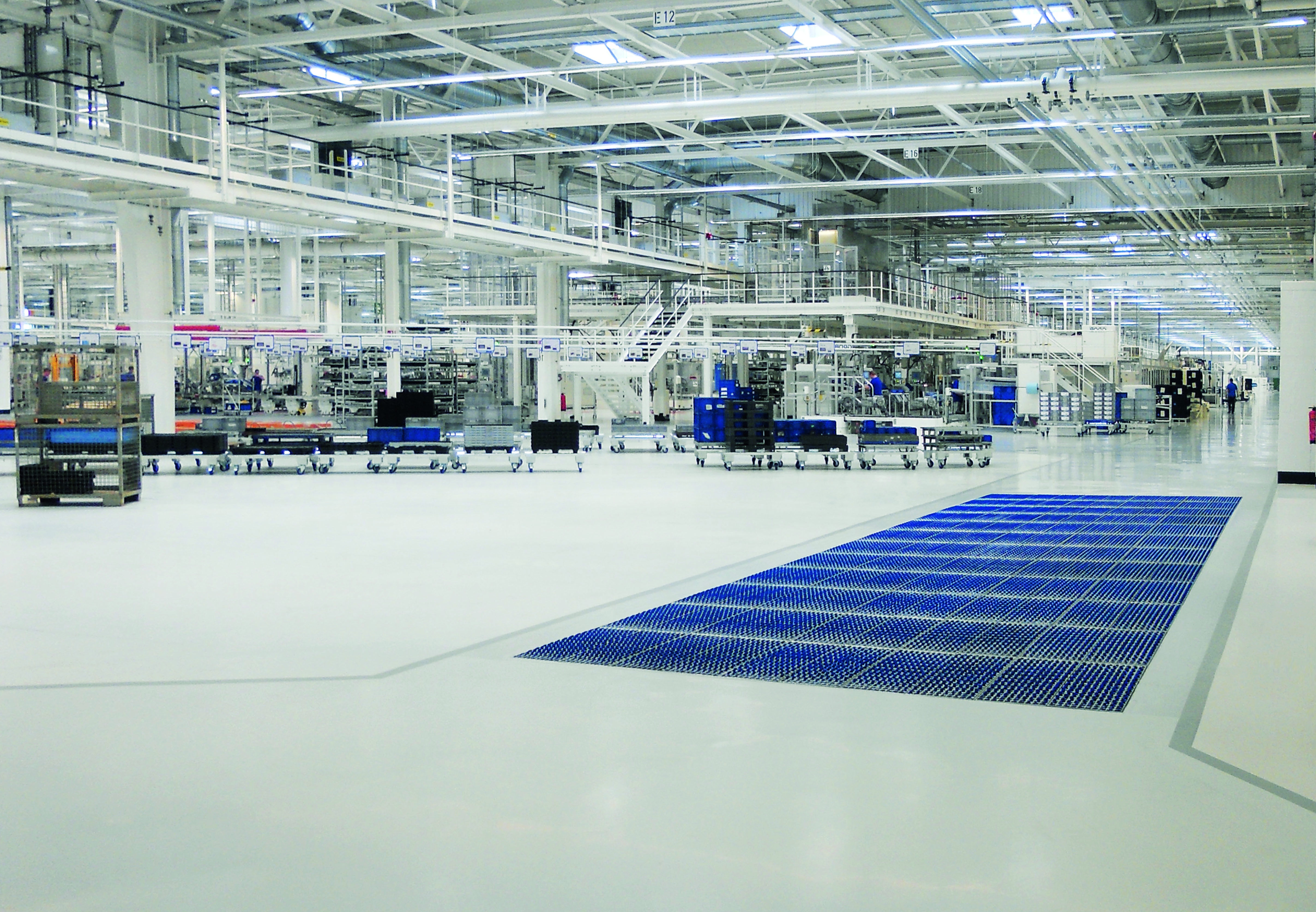 Jade will assess the area you are looking to implement a ProfilGate mat, and fit the most appropriate system to optimise your results.
---
ProfilGate Clients
Automative
---
Automative Suppliers
---
Aerospace & Aviation
---
Chemical & Pharma
---
Electronics & Beverage
---
Food & Beverage
---
Packaging & Plastics
---
Let us partner with you today!